Beachbody Business Opportunity in Canada
Wednesday, February 24th, 2010 at 5:04 PM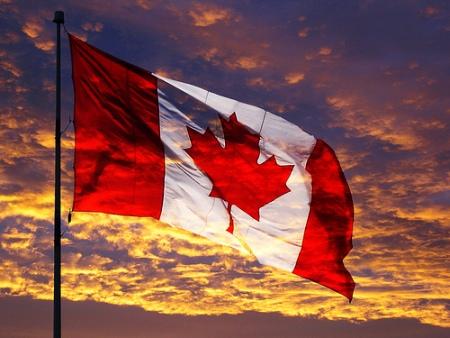 So our Canadian friends north of the border are loving P90X, Insanity, Shakeology, Turbo Jam and all of the Beachbody products but now that they know how well these programs work they want to share them with others and become a Beachbody coach. I must say, I can't blame my Canadian friends because the Beachbody business opportunity has really been a lot of fun and has put me in the best shape of my life.  Oh yeah, I am also making a few extra bucks as well.  I can say that I am excited to think about all of the great things that will happen once Beachbody gets the green light from the Canadian government to move forward with the Beachbody coaching opportunity in Canada.
I have been watching quite a bit of the Olympics in Vancouver and I was just thinking how much fun it would have been to take a little road trip, check out a few Olympic events, meet some fellow coaches and maybe put on a meeting or two.  Unfortunately we are going to have to wait just a bit longer.  Back in July of 09 on Carl Daikeler's blog he mentioned that corporate counsel said that the review process by Canadian regulators could take as long as 20 months.  Networking opportunities in Canada are highly regulated and need to be approved on a national level as well as on the provincial level.  These things take time but it will be worth the wait since this will be a fantastic opportunity for all in Canada.  So in addition to having great workouts available, Canada will also have a great business opportunity available.  Why not turn your passion for fitness into a business?  I did it and you can to.  Imagine being the first Canadian to become a Beachbody coach?  How exciting!
So what can you do while you are waiting for the Beachbody business opportunity to open up in Canada?  Keep doing your workouts and keep pushing play.  If you are too excited to wait any longer and want to get a head start give me a call or send me an email and I can show you how to best prepare yourself so you hit the ground running and are prepared as soon as Beachbody gets the OK to get going. When the Beachbody business opportunity comes to Canada it is going to change a lot of lives.
Be sure to sign up for my newsletter at the top of my site as I will send out an email the day the Team Beachbody coaching opportunity is available in Canada.  Also get your free Team Beachbody account so you can use all the tools that Beachbody has to offer. This is a great community to be part of and I am looking forward to working with you.
Tagged with: Beachbody Business • Beachbody Coach
Filed under: Beachbody Business • Beachbody Coach
Like this post? Subscribe to my RSS feed and get loads more!