Can I Make Money as a Beachbody Coach?
Tuesday, November 16th, 2010 at 2:12 PM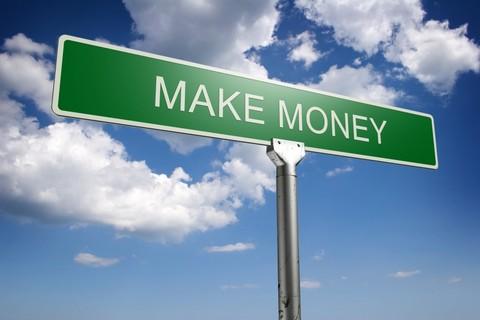 Can I make money as a Beachbody coach? This is a question I hear all the time and I always say the question you need to be asking is, "Will you make money as a Beachbody coach?" Anyone can make money as a coach but not everyone makes money as a coach.  Let me put it to you this way, if you follow the system that has been put together for Beachbody coaches then there is a pretty good chance you will be successful.  As coaches we have the best tools, the best products (P90X, Shakeology, Insanity, TurboFire etc), the best product fulfillment team, the best training, awesome customer service and great peer to peer coach support. Having all of these things makes running a successful business easy, if you just follow the steps.
There are some things that will help you make money as a Beachbody coach:
1. You have to like to help others. This is what we do. We help others pick a fitness program and help keep them motivated.  We also show them where to get great nutrition.  (Shakeology really helps in the nutrition area.)
2. You have to commit to being a product of the product. If you don't eat at your own restaurant you can't expect others too. This means picking a work out program and buying your supplements from your own store. (Darn, guess that means you are going to get in awesome shape.)
3. You have to treat your Beachbody business like a business. This is a real business and you need to treat it as if you just invested $250 thousand on a franchise.  You wouldn't invest $250k and just see how it goes.  The same is true with your Beachbody business.  You need to commit to it and make it happen.
-You don not need to be a health or fitness professional to become a Beachbody coach.
-You do not need to be in the best shape of your life to become a Beachbody coach.
If you can do these 3 things then you can make money as a Beachbody coach.  I can't tell you how much as that depends on you.  Do you want to make a little? OK. Do you want to make a lot? OK, you can do that too.  In 2009 the top coach made $932,118.  These are not the typical results but they are attainable. Heck, how would an extra $1000 a month help you out? Even $500 a month? Once you get going your income can only go up and most of it will be residual.  Meaning you will get this week after week, month after month and year after year.
The average personal trainer makes $42,200 a year.
The average club owner makes $80,380 a year.
The average Star Diamond Beachbody Coach makes $164,166 a year in residual money.  So you could potentially take a month off and your income could potentially go up. Not too shabby. (Statement of Independent Beachbody Coach earnings) Even if you were a 90% failure from this number you would still make over $16,000 a year.
So what you need to do now is give me a ring or send me an email so we can talk and see if being a Beachbody coach is a match for you. Just click the contact us tab at the top of this page so we can see if you are ready to make money as a Beachbody coach.
Tagged with: Beachbody Business • Beachbody Coach
Filed under: Beachbody Business • Beachbody Coach
Like this post? Subscribe to my RSS feed and get loads more!