ESPN Reporter Jenn Brown Does P90X!
Monday, January 4th, 2010 at 12:48 PM
Well it looks like we have another celebrity to mention when we talk about P90X results in women.  It is none other than Jenn Brown, an ESPN reporter who has recently commented about doing P90X on twitter.  Jenn Brown is a former bikini model and gymnast and is no stranger to working out hard.  She was also a softball all-star, a junior Olympic diver and a track and field "super star". With all of these sports under her belt it is no surprise that she chose the P90X 90 day work out to keep her body in tip top shape.
Jenn Brown is also one pretty smart cookie.  Jenn achieved a full academic scholarship at the University of Florida, her home state, and walked on to the to Florida's division 1 softball team.  She also graduated summa cum laude.
Jenn was on twitter after one of her P90X work outs and said "Just finished P90X cardio and Ab Ripper X…Wow that is an intense workout!!"
Still not convinced that P90X will improve your life and your body?  Just give it a try and you will see what everyone is talking about.  If you don't then send it back, you have a money back guarantee.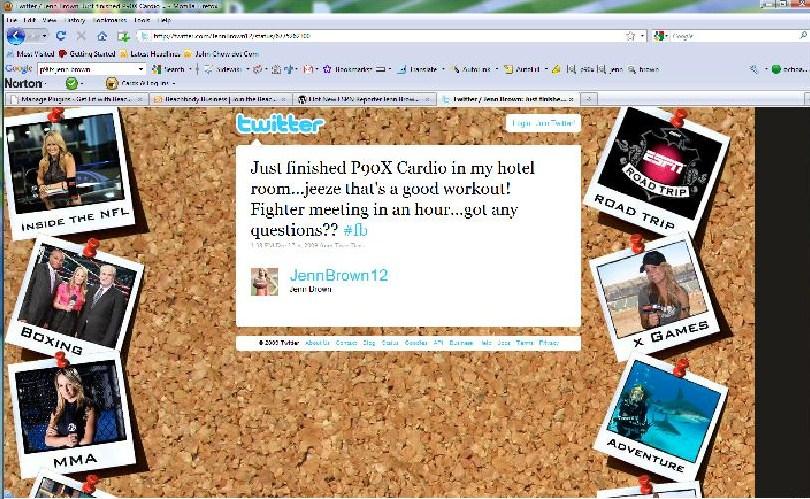 Tagged with: ESPN and P90X • P90X • P90X Celebrities • P90X Results • P90X Results Women
Filed under: P90X
Like this post? Subscribe to my RSS feed and get loads more!