Friday, March 4th, 2016 at 7:16 PM
12 Reasons to Date A Woman Who is into Fitness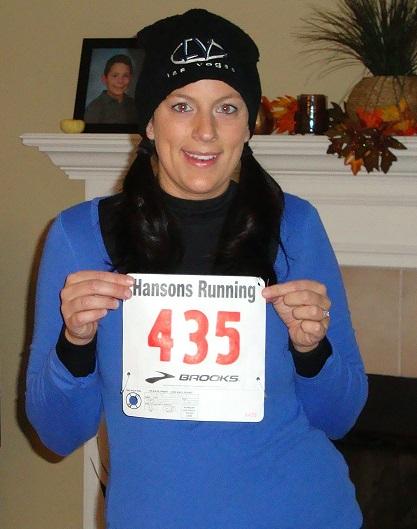 Have you ever dated a woman who works out on a regular basis?
These ladies like to sweat it out and in the process, they do not only beautify their bodies but improve their mental agility as well. They are sexy inside out so you will look forward to having sensible conversations with them. They are most appealing because they realize the importance of staying healthy and living life full of energy.
So yes, they are a great catch – they are the kind of girlfriend material you'll be more than happy to introduce to your family or friends. You will realize that you will not only have a fit and active lady, but will also enjoy a healthy and satisfying relationship with her. Here are 12 reasons to finally date that woman you have been checking out at the gym:
1. She is almost always at her best
The thing about exercise is that it triggers a lot of positive things in the body. For a woman who frequents the gym, this means that a rush of endorphin's is in constant supply. A boost of these happy hormones implies lower stress levels for this lady. The Department of Exercise researchers at the University of Georgia confirmed that working out is three times better at minimizing anxiety compared to resting. Consequently, you can expect her to be cool, unfazed, and collected.
So when you date this girl, she will be in a good mood most of the time. She will also rub off on so you will experience the same type of moods. Her energy will be off the charts and if you rub her the wrong way watch out for her right cross. (just kidding) 🙂
2. She values time and prefers to make productive use of it
Time is important for this sexy babe because she learned the discipline from her tightly scheduled workouts. Just a minute means a lot since she can already do a number of reps in this short time. She is typically well-organized with her schedule as she has to make sure that she can squeeze in her gym time.
Going out with a woman who frequents the gym involves her arriving at your date on the dot. She can have short-term and long-term plans that will be beneficial for the relationship. Yes, you can rely on her to have great time management and planning skills.
3. She is determined and ready to go the extra mile
Just when you think she is about to give up, this toughie for a woman would never back down on a challenge. In fact, she feels more motivated when the going gets tough. She simply refuses to let anything get in the way of accomplishing her tasks and goals including becoming optimally fit. Her consistent exercise schedule tells of her sense of commitment. No matter what, she will see it through and this includes your relationship. She will always be there for you come rain or shine. Slacking off is not in her vocabulary.
4. She is independent and strong on her own
When you have to be somewhere equally important, she will understand if you can't be there to help her out. Of course physically she will never be as strong as you are,(maybe) but she also knows how tough she can be on her own. It will certainly give you peace of mind knowing that your woman can be independent.
5. She is sharp and smart
Remember that your workout bombshell shapes up her body and sharpens her brains with every bit of sweat. Spark's Revolutionary New Science of Exercise and the Brain found that after a gym session, a health buff's intellectual abilities revs up and is able to assimilate new vocabulary words much quicker by 20%. Make that a regular 3-month workout routine and you have a learning and memory boost.
At the University of California, Los Angeles, studies were made through the Brain Injury Research Center. One research work presented that intensive exercise routines resulted in a significant increase in the levels of a brain-derived protein that is responsible for higher thinking, decision making, and learning.
You are totally gonna learn some new words from her at Scrabble and proudly play side by side with her on trivia night.
6. She digs real food like you do
Her diet is composed of highly nutritious food that is in tune with her fitness goals and you are sure to enjoy eating with her. She won't be starving herself when you guys are out on a date and might even know how to prepare great-tasting meals for the both of you.
7. She is into a whole lot of self-improvement
The primary reason for her working out is mostly self-improvement and it doesn't stop there. Because she has a lot of great things going for herself, she can't help but share the good vibes and inspire others as well. It's gonna be contagious and you will love it too.
8. She is as well-coordinated as a pro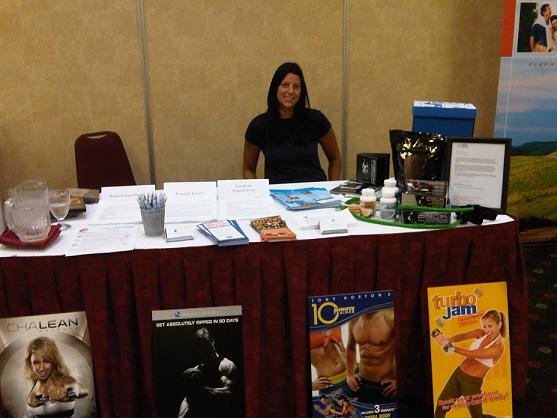 Physical coordination is one of this girl's best assets. If she is pumping Beachbody workouts, (like Hammer and Chisel) then agility becomes her second nature. While you sometimes fall speechless to her charms, she will stand grounded and tall.
9. She is a ball of energy
You might wanna go and workout too in order to keep up with this girl. Her energy levels are so high, she won't get easily tired. She looks and feels younger – ready to take on the world. The regular workouts fuel her 24 hours a day and add more years to her youth.
10. She will trade your night with the boys for her beauty sleep
She isn't the clingy type and she would gladly goad you to have fun with your boys for a night out, poker night, tequila night, or whatever it is you do with your crew. She won't mind because she has to have her deep slumber for the next day's workout. So don't bother her during her workout times.
11. She's a stunner from all angles
The one thing you are sure to love about dating a girl who works out is her imperfectly perfect looks. You can look at her from behind, right in front, or on the side and she will still look gorgeous. Who would not want that in a woman?
12. She's bound to make the relationship strong
Since she will be spending most of her time exercising, you can't help but join in the fun. As you sweat together and reach your fitness goals, the bond between the two of you is strengthened.
A fit babe is everything you need and want. Go date one!