Friday, May 14th, 2010 at 1:01 PM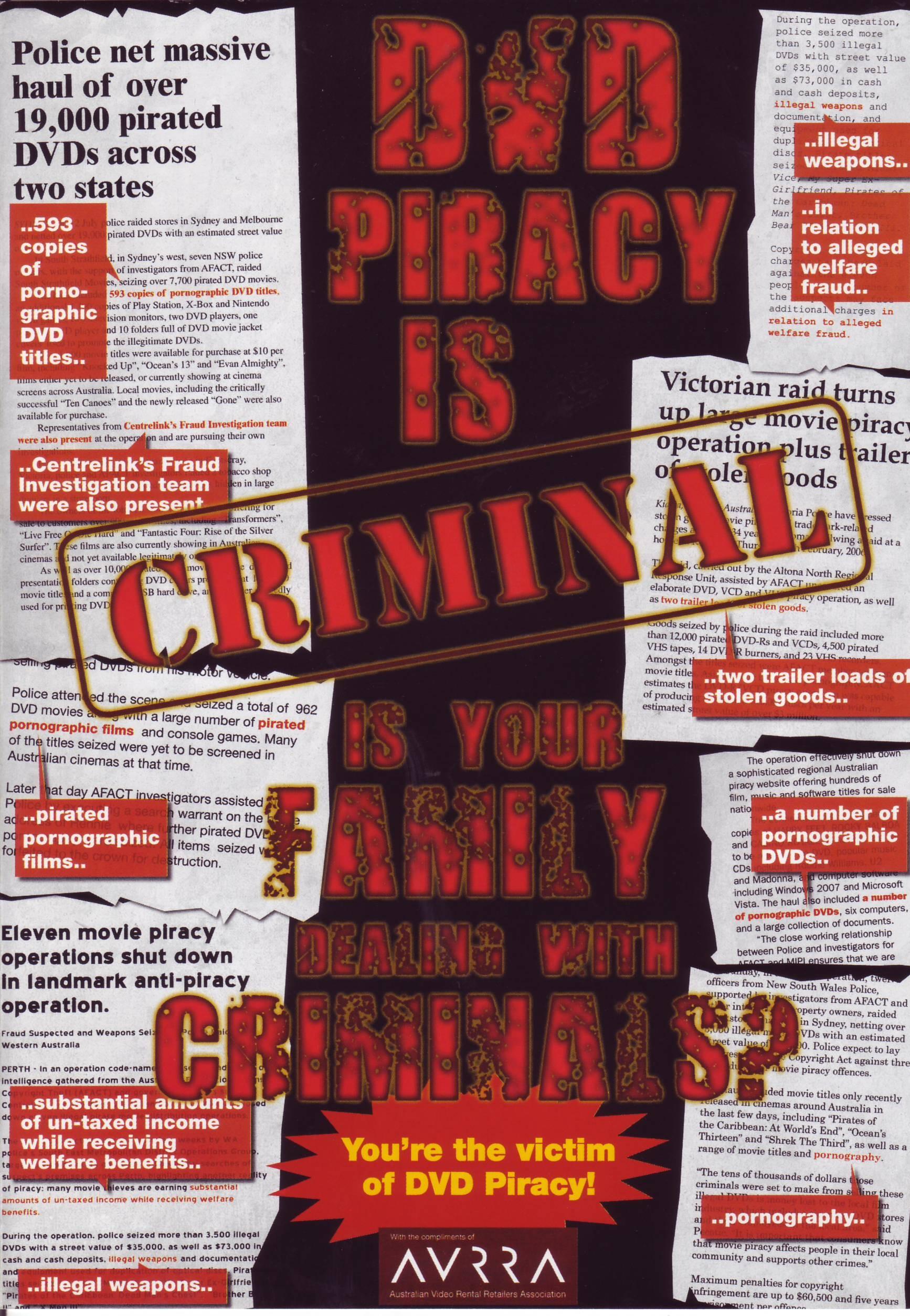 So I received and another question the other day from someone who had purchased a pirated (bootlegged) P90X work out program and guess what?  They got burned.  I have so many of these stories that it makes me wonder why people go through the hassle just to save $20 bucks.  If P90X was twice the price I would have paid it and it is well worth it.  If you have done P90X then you know what I mean.
If you have purchased a fake or pirated P90X work out program then I would suggest contacting the company you bought it from first but I am pretty sure you will get no where there since they are most likely in a different country and really don't care about your problems. If you get no where with the company then I would suggest contacting your credit card company next.  Tell them you were ripped off by a company that sold you pirated material.  You might get some where and they also might say shame on you, you should have known better.  If you purchased through paypal then you might have some other methods to get your money back but you will have to contact them to go over your options.
One thing to remember is when you buy these fake copies you never know what you are going to get and you need everything that comes with the P90X work out.  You need all the dvd's, you need the P90X nutrition guide and you need the P90X work out guide.  All 3 of these things are essential to your success with the P90X fitness program.  If you do not get one or the other then what are you going to do?  You can't just go walk into a store and buy these things.  The only place to buy an official copy of P90X or and Beachbody work outs is from a coach(authorized distributor) such as myself, Beachbody, Amazon (more expensive) and sometimes you can find P90X on QVC.  When you purchase from this site or from a coach you are getting the product straight from Beachbody.  If you ever have a problem you just contact customer service or myself if you have questions.  If you are un-happy then you can just return it as Beachbody has a money back guarantee.  You will get no such guarantee with a pirated or bootlegged copy of P90X.
So do yourself a favor and don't get scammed with some cheap imitation copy of P90X made in China.  Get the real deal and get everything you need to get in the best shape of your life. Also after you buy P90X be sure to go to TeamBeachbody.com and log in and use the tools there to track your progress(you get a free basic account with your purchase).  You will see me as your first buddy so feel free to shoot me a message to say hi.