Can You Really Make Money as a Beachbody Coach
Sunday, September 29th, 2013 at 6:18 PM
Can you make money as a Beachbody coach?
Inquiring minds want to know and I bet you want to know too. I guess I will give you the long and the short of it. The short of it is "YES" you can make money as a Beachbody coach. The long of it is "Do you have what it takes to make money as a Beachbody coach?" The opportunity is the same for all of us and  if you are on this page you owe it to yourself to get all of your questions answered because if you let it, Beachbody will change your life. How do I know, because it has changed mine.
Let's get the legal stuff out of the way.
"Beachbody does not guarantee any level of success or income from the Team Beachbody Coach Opportunity. Each Coach's income depends on his or her own efforts, diligence, and skill. See our Statement of Independent Coach Earnings http://www.beachbodycoach.com/uploads/fckeditor/mdbody/File/downloads/statement_of_independent_coach_earnings.pdf  for the most recent information on our Coaches' actual incomes."
Now that we have that out of the way let's get down to business. There is no ceiling at Beachbody, you can earn as much money as you want and the number will be up to you. When I got stated with Beachbody it was all because of P90X. I went through 90 days of that program and I was truly amazed. I said to myself that I owe it to others to share this with as many people as possible and hence, my business was born. Beachbody has come along way since then by adding in Shakeology, The Ultimate Reset, Hammer and Chisel and more hit at home workouts so my business gets easier every day.
Keeping It Simple
By keeping things simple in our Beachbody business we make  easy for others to have success physically and financially. We focus on the "3 Vital Behaviors."
Invite. Invite. Invite (Share your business, share your products, make recommendations)
Be Proof the Products Work (Be a walking success story in progress)
Personal Development (you will get a "Success on Demand" section with your coach business but I also encourage you to read at least 10 pages daily)
If you can do these 3 things consistently you will have success. How much success? Well once again that is up to you. There will be people who perform these activities for 1 hr a day and others 7-8 hours a day. I'll let you guess which one will have greater success and at a faster rate. The great thing is, you get to choose.
Proof
What I want to do now is show you how far I have come in this business. I was torn whether I should post these pictures or not but I feel it is the best way to show you what is possible.  Keep in mind, when I first started I was sitting right there where you are now.  Then I took action and made the decision to go for it and it was one of the best decisions I have ever made. Yes, as you can see from the picture below there were many weeks and months that I made a big fat -0-.  Persistence pays off. 🙂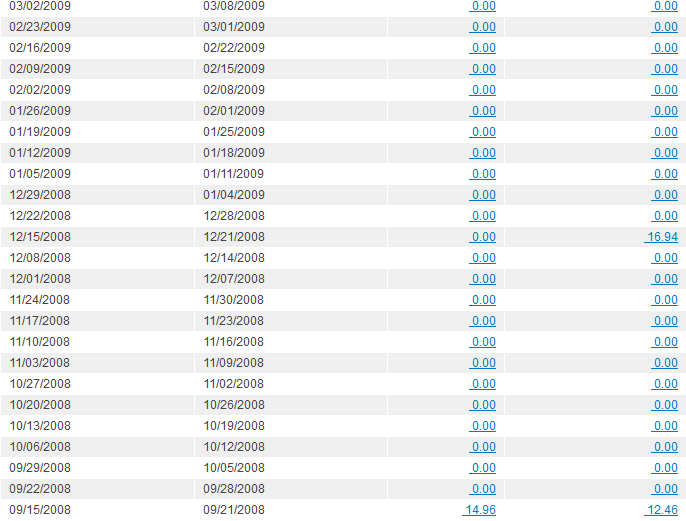 Yep, I had some zeroes but I kept marching forward.
As you can see my 2009 Beachbody earnings were not too much to write home about but I can tell you one thing, I was in great shape and it also felt really good getting those checks even though they were small.
Let's move on to 2010
The time period between 6-2009 and 6-2010 was a very crucial time for me and as you can see my income grew by almost 10 times. (When was the last time you got a raise like that from your boss?" This was the point I decided I wanted to give up my Real Estate career of 18 years and become a full time Beachbody coach. I would jump in full time at the end of 2010.  Had I replaced my income? Well, not yet but I was taking a leap of faith. Luckily Real Estate was real good to me when it was booming so I have built up some nice reserves to cover me during this building process.
Let's Move on to 2011
As you can see my income grew about another 4-5 times. I am stoked and there is no stopping me now. The key is consistency. It doesn't matter when people say "no". I just keep on moving on. There are millions and millions of people who need what we have. We are the only home based business that offers a total health and wellness solution.
Let's Move on to 2012
All I can say is MORE GROWTH… 🙂 Looks like about around 30%+ give or take and I was able to open up another business center. What does this mean? Well to keep it simple I was able to sponsor myself and build that business too. This translates into another weekly check. 🙂  Everyone has been complaining about how horrible the economy has been but it doesn't show in my numbers. You can choose to stay in a down economy or make your own economy.
Let's Move on to 2013
Even more growth for 2013 and my main goal now is to help others duplicate my success. I am in the best shape of my life. I have completed several rounds of P90x, have done P90X2, Insanity, Asylum, Body Beast, T25 and I am anxiously awaiting the release of P90X3.

Bonuses
In addition to what you see above I also receive a quarterly Star Diamond Bonus, $500 per month Elite bonus (for 2013, check out Jeff Ochoa reaches 2012 Elite Coach Status), have earned a trip to the Atlantis in the Bahamas, a trip to Disney World, 3 trips to the Laguna Cliffs Mariott in Dana Point California (the 3rd of which is next week) and have already qualified for our 2014 Caribbean Cruise aboard the Royal Carribean's Liberty of the Seas. We also attend The Coach Summit every year in Las Vegas and it is always an amazing time.
What the numbers don't show
What you don't see here are the thousands of people who's life that I have impacted directly and indirectly.  We have an awesome team and we are definitely making an impact on ending the trend of obesity.
More Questions
Well, I think I have answered the question "can you really make money as a Beachbody coach" but I want to let you know that I am here to answer any other questions that you might have. Feel free to click the "Contact Us" button at the top of this page and give me a ring or shoot me over an email.  I would love to speak with you.
Of course, if you are ready to get started now just go to http://www.decidetostayfit.com/go/coach/ and choose your challenge pack to get started.
I look forward to working with you!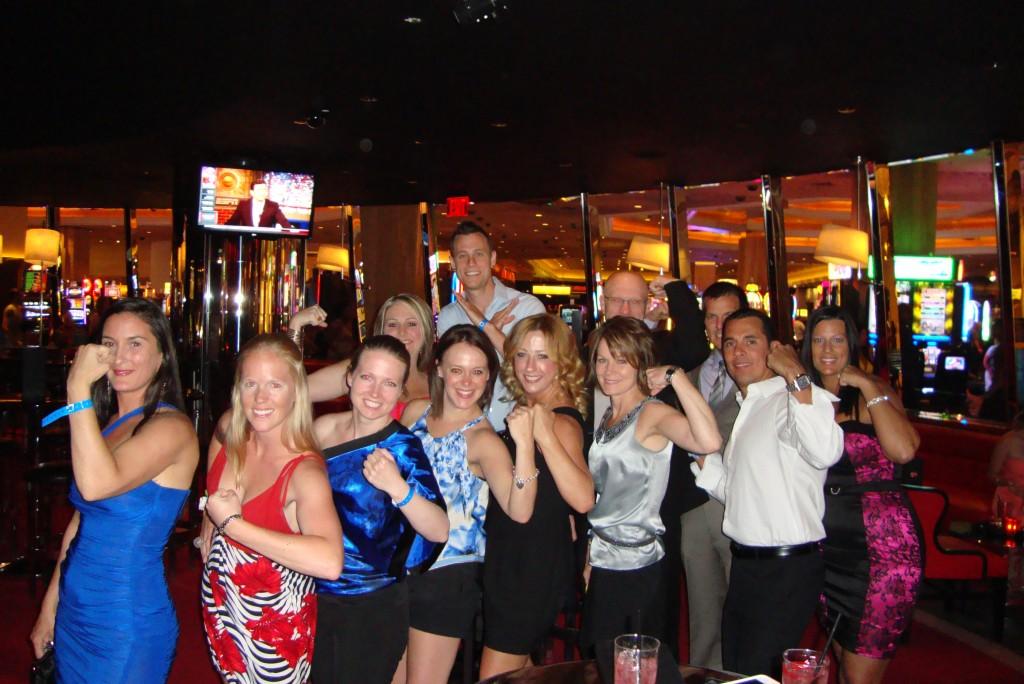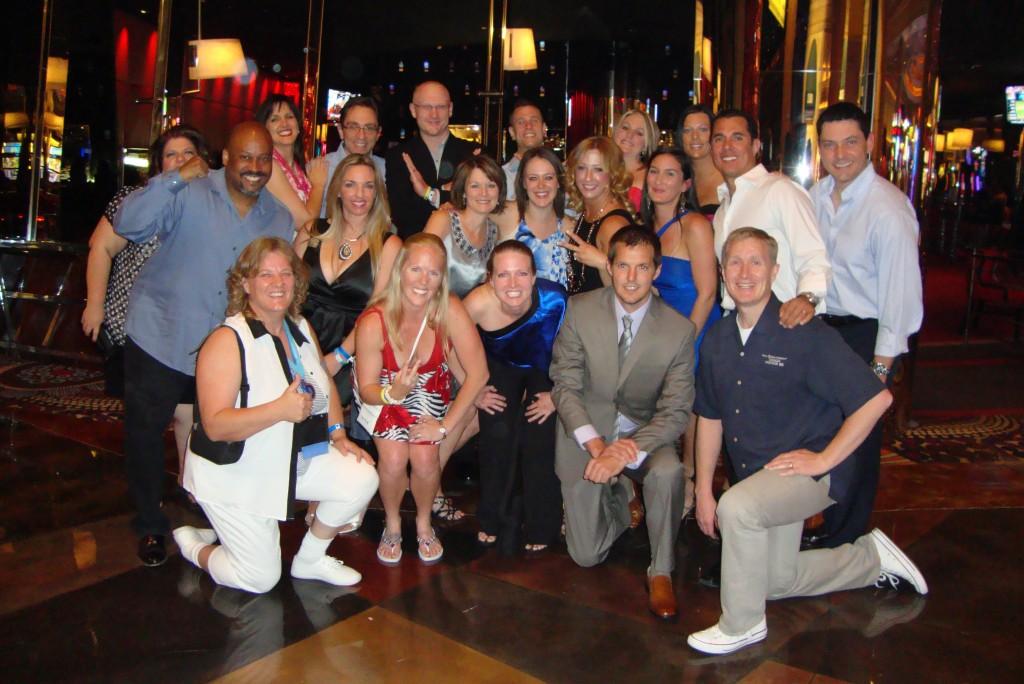 Tagged with: Beachbody Business • Beachbody Coach
Filed under: Beachbody Business • Beachbody Coach
Like this post? Subscribe to my RSS feed and get loads more!