Can I Buy Shakeology in Stores?
Wednesday, December 1st, 2010 at 3:16 PM
Can I Buy Shakeology in Stores and How to Save Money?

This question gets typed into Google all the time and people end up here trying to see what stores they can go to to purchase Shakeology.  Let me save you some gas money and some drive time.  You can not buy Shakeology in stores.  Shakeology is not at CVS, Target, WalMart,Costco, GNC, Rite Aid, Walgreens or any other store you can think of.
You might be thinking why isn't Shakeology offered in stores?  Team Beachbody is a peer to peer marketing company.  Beachbody has found that if you have a friend or a buddy to chat with about your goals then you have a better chance of achieving them.  That is exactly what I do.  When you purchase Shakeology from this site you get me as your coach. Someone to talk to when you have questions.  Whether your are doing the Shakeology workouts, P90X, Insanity or any of the other Beachbody workouts, I am here to help when you need it.  People helping people.  This is what we are all about and this is how we are going to make our mark on stopping the trend of obesity in this country.
Shakeology Flavors
Shakeology comes in 7 different flavors so you will never get bored while getting your daily dose of dense nutrition.
Chocolate
Vanilla
Strawberry
Greenberry
Cafe Latte
Vegan Tropical
Vegan Chocolate
You can also set up your order to alternate flavors and you can even get combo packs if that is what you are looking for.
3 Ways to Save Money when you Buy Shakeology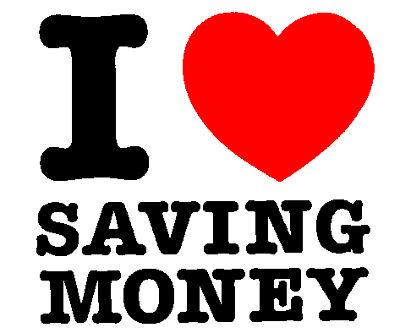 1. Save 25% by becoming a Team Beachbody coach.
2. Monthly Shakeology Autoship (saves you about $8 – $14 per month)
3. Purchase a Beachbody Challenge Pack (saves $30 – $90 depending on your workout selection)
Option 1: Become a Team Beachbody coach and save 25%
First thing I want to do is clear up the word "Coach" for you. If you would just like to get the 25% discount on Shakeology and all Beachbody products without doing anything else then, yes, you can do that. Coach does not mean you are a personal trainer, nutrition expert or a dietician. You are just a person who loves the products and if you decide to recommend them to others it is totally up to you. As a coach you will get Shakeology for $97.46 plus shipping and whatever the tax is in your state.

Click here to get started as a Beachbody Coach
There are just 4 requirements to become a Team Beachbody Coach
-A one time fee of $39.95 (waived if you purchase a Challenge Pack during your sign up)
-There is $15.95 monthly fee after the 1st month. (This gives you your 25% discount, 2 websites just in case you decide to recommend these products to others, business tracking, training, personal development and more)
-You must be at least 18 years old
-You must live in the US, Canada or be in the military stationed abroad with an APO, FPO address.
Yes, there is a fee to be a coach but even when you factor in the monthly fee Shakeology is still cheaper as a coach!  (Coach Fee is waived for active military, veterans or an active duty military spouse)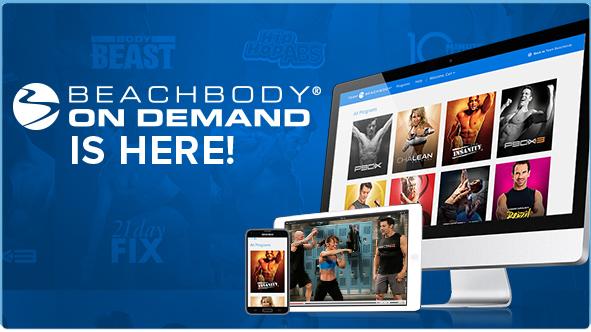 Option 2: Become a Team Beachbody Club Member

As a Team Beachbody Club member you will have have access to stream select Beachbody workouts. (over $4000 worth of great programs) You can stream these to any internet connected device like your phone, tablet, laptop and if you have a Roku, Amazon Fire Stick, Apple TV, or a chromecast you can put the workouts right up on your big screen tv. You also will have access to all of the nutrition and workout guides for all of those programs. (think Netflix of fitness)
The Club Membership is $38.87 a quarter (every 3 months) and this is one of the best values Beachbody has to offer.
Click here to become a Team Beachbody Club Member
We have an awesome deal for you that combines Shakeology with a Club Membership(which includes streaming workouts) for $140. Just click here to get started with Shakeology and Beachbody On Demand.
Option 3: Save BIG on shipping for Shakeology when you order on Home Direct (Super Saver Savings)
Whether you are a coach saving 25% or a customer paying full retail you have the option to take advantage of Super Saver Shipping of $2 whenever you place your order on home direct. This means you will receive your order automatically every 30 days and you will save $8 – $15 in shipping charges each month.  If you ever want to modify your Shakeology order you just have to click here and fill out the form or call our awesome customer care at 1-800-470-7870.

Click here to buy Shakeology now
Option 4: Purchase a Team Beachbody Challenge Pack
If you are also looking for a workout, Shakeology and looking to save $30 – $100 then the Challenge pack is for you. Many times you can add on a workout for only an extra $10 over the cost of Shakeology.
A Team Beachbody Challenge Pack Includes:
– The Shakeology flavor of your choice
– The workout of your choice
– A 14 day FREE trial of our Club Membership which includes Beachbody Streaming workouts
– A bonus workout for ordering from a coach
– Super Saver Shipping
Click here to buy a Beachbody Challenge Pack now
Here are some Shakeology FAQ's
What if I only want to order Shakeology one time? Yes, you can order Shakeology 1 time but we highly suggest that you take advantage of the $2 Super Shipping Saving to save some money. Once you receive your order you can call our Customer Care to cancel the auto ship at 1-800-470-7870. (of course if you love it, and I'm sure you will, another order will come in a month if you do not call)
How much does Shakeology cost? Shakeology is $129.95 for a bag which contains 30 serving or a box which contains 24 individual packets. (plus shipping and tax)
How much does Shakeology cost as a coach? As a coach you will save 25% off of everything from Beachbody including Shakeology. So as a Coach Shakeology would cost $97.46 plus shipping and tax.
What if I don't like it? You have a 30 day money back guarantee on Shakeology. (even if the bag is empty)
The bottom line on where to buy Shakeology in stores and how to save money
You can not buy Shakeology in stores. There are ways to save money on Shakeology but that depends on you and how you want to order. Whichever way you choose is perfect as this is an investment in your health. (you also have a money back guarantee)
I challenge you to try in find this kind of nutrition in a glass for just over $4 bucks a serving. To put this kind of nutrition together would most likely cost you several hundred dollars a month.
Do your body a favor and give it the nutrition it deserves and make Shakeology and exercise a part of your life and part of your daily routine.
Tagged with: Nutrition • Shakeology
Filed under: Beachbody Business • Beachbody Challenge Pack • Beachbody Coach • Beachbody On Demand • Nutrition • Shakeology
Like this post? Subscribe to my RSS feed and get loads more!